The Friends of The Royal Hospital Donnybrook (FRHD), founded by Mr. Dick Tennant, was registered as a Charitable Company in 1989.
The Friends and RHD have a wonderful collection of paintings by Irish and International artists which is on permanent display in the Hospital to be enjoyed by patients, staff and visitors.
Over the years "The Friends" have funded a number of research programmes and have made major contributions to capital projects such as upgrading wards and developing new services. Perhaps the most visible signs of The Friends' contribution is in patient care where many valuable services such as additional ambulances, a coffee shop and a complete refurbishment of the PHYSIO Department.  The Friends have purchased the ANDAGO, this is the first machine of its kind in Ireland.  A weekly Music Therapy program has been a great success and enjoyed by all.
During Covid, the Friends provided Tablets for residents and patients to facilitate online interaction with family.  Also a Marquee and a Visitation Co-Ordinator to ensure visits were safe.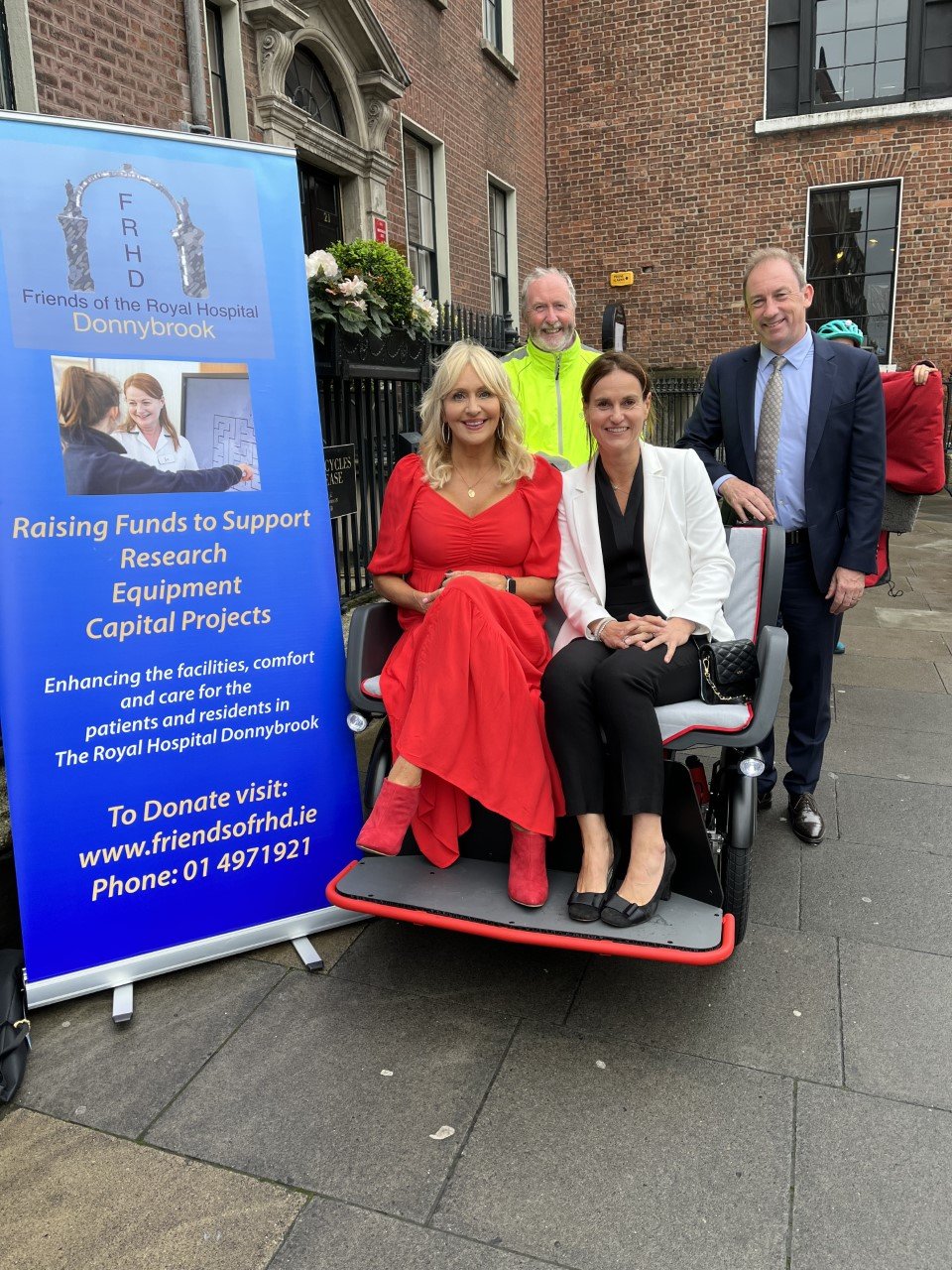 "The Friends of the Royal Hospital Donnybrook is a charity dedicated to supporting The Royal Hospital Donnybrook and it's patients.  Our mission is to raise much needed funds to support research, equipment and capital projects which will enhance the facilities, comfort and care provided to the patients at the hospital."
What the Friends funded in recent years
 Trishaw Bike
Motomed bikes for the Physio Department
Weekly Music Therapy
Audio System for the Concert Hall
Digital TV system for all the wards
New Ambulance Bus
Marquee during Covid for safe visitation
The refurbishment of the Physiotherapy Department 
The Coffee Shop and Concourse Areas were painted and got new furniture

A Tanita Scales which gives multi-frequency body composition analysis

20 x 10″ tablets so that residents could have video calls with their friends and families.

A Magic Table which provides interactive games has also been ordered.
Events Planned for 2023 include:
32nd Annual Golf Day in Elm Park Golf Club on 23rd May 2023

Family Fun Day with Beechwood Football Club June 2023

4th Annual Ladies Lunch Friday 6th October 2023 The Garden Room, Merrion Hotel